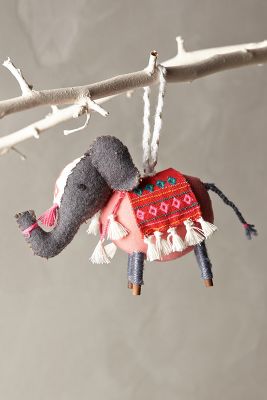 People are really embracing the arrival of the festive season this year and our household is no exception! Littlelish and I have already started listening to Christmas tunes as we get dressed for school, it doesn't half cheer up a cold and frosty morning. This weekend we also took a trip out to a local farm to buy a beautiful Christmas tree which we lovingly decorated on Sunday afternoon before settling down to an afternoon of Christmas movies.
It is the first time I've changed my colour scheme for some time. While there is something satisyingly uniform about a colour coordinated tree I fancied the idea of a multicoloured mix, adding a variety of Christmas decorations to my tree. Inspired by some multicoloured glass baubles I bought I decided I didn't want to be restricted to colour. So our tree is a mix of red, turquoise, yellow, gold and purple which quite possibly sounds hideous but I really love the relaxed, non coordinated, fun look of it.
Rather than buy all new decorations I kept our red, brown and gold ones as a basis but livened it up with some new colourful christmas decorations by Anthropologie who kindly sent us some decorations to feature.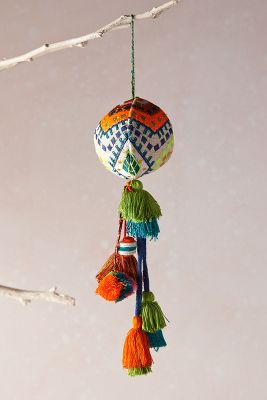 The range is just beautiful. I love the attention to detail, the handmade asthetic and the detailed touches. I particularly love the feathers that appear in many of the decorations as well as the agate slices, all very me! In actual fact I would have liked my tree dressed from head to toe in such beautiful decorations.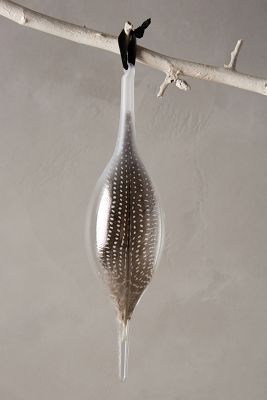 But having to make a choice, I fell in love with their selection of hand sewn individual decorations from countries like Nepal and India. I opted for some beautiful felted, ombre wool hand sewn letters. I love the warmth, colourfulness and of course personalisation they add to the tree, they really make me smile!
.
I also couldn't resist a little snowy rabbit, made in India again from felted wool, this time with the addition of a bit of glitter and a little flag saying 'Let it snow'. Its super cute and Littlelish especially loves it.
Thank you Anthropologie for helping us to feel festive. Now we are all ready for Christmas, I have to agree with the bunny… Let it snow!